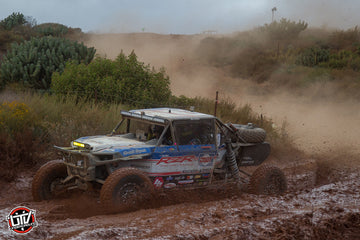 Written by: Wes Miller Well, the Baja 500 didn't go quite as planned.  I think there are times that life throws you a curveball to see if you can ...
Assault Industries sponsored racing driver Adrian Orellana took a decisive 2nd place finish in the 2017 Score International Baja 500 race. This co...
Our good buddy George Hammel was having a pretty great race running in
a podium
 position until he landed awkwardly and went into a tumble. Fortunately he was unharmed and for the most part so was his race car!